Cancel culture, antisemitism, climate change.
Inequities in education and housing.
Racial justice, divisive politics.
These are just some of the contemporary, all-consuming issues facing us today. We want to make sense of it. We want to contribute to positive change. But it can feel overwhelming and paralyzing.
Values in Action is a new initiative by M²: The Institute for Experiential Jewish Education designed to equip educators, community builders, and leaders to make sense of the current challenges around us by uncovering the values that can serve as our guide.
Values in Action empowers educators with diverse backgrounds, educational training, and Jewish literacy to confidently and authentically share compelling Jewish wisdom and design engaging experiences to help learners to derive meaning from today's challenges and inspire them toward positive action on the issues that matter most.
Values in Action is brought to leaners in
partnership with organizations including BBYO
and Repair the World. Learn more about bringing Values in Action to your organization.
The M² Center for Values in Action is made possible through the support of the JCRIF Reset Grants.
We are grateful to Maimonides Fund, Jim Joseph Foundation, Jack, Joseph and Morton Mandel Supporting Foundation, Charles and Lynn Schusterman Family Philanthropies and The Paul E. Singer Foundation for their generosity.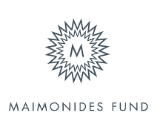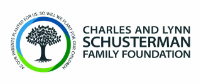 M²: The Institute for Experiential Jewish Education helps educators and organizations design compelling
educational experiences that help their learners find meaning and relevance in Jewish life.